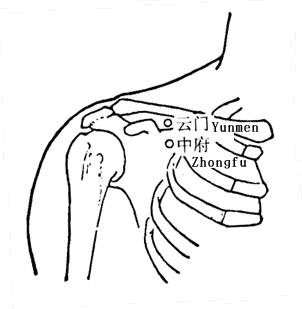 Meaning
Zhong, middle; fu, place.
Zhong refers to the middle Jiao, The point is in the place where Qi of Spleen and Stomach in the middle Jiao is gathered into the Lung Meridian.
Location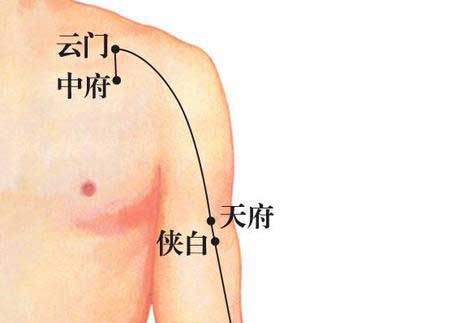 6 cun lateral to the anterior midline, level with the intercostals space below the lst rib.
Indication
Cough, asthma, pain in chest, shoulder and arm.
Method
obliquely to the lateral side or levelly, 0.5-0.8 cun deep.