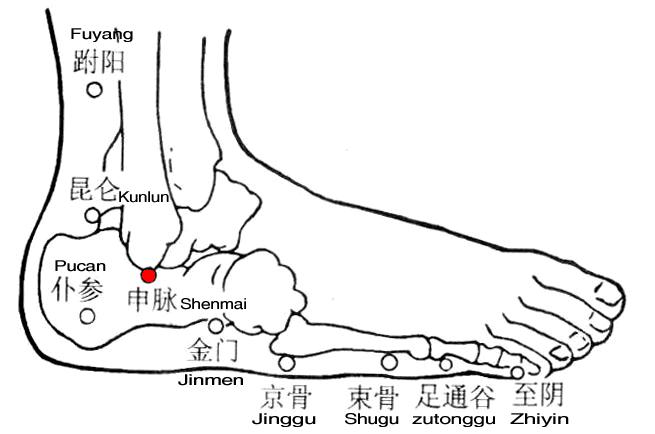 Shenmai(BL62,申脉) is an acupuncture point in the meridian named Taiyang Bladder Meridian of Foot. It is the confluent point of yang heel vessel.
Location
On the lateral side of the foot, in the depression below the lateral malleolus and posterior to the peroneal tendons.
Indication
①Headache, vertigo;
②manic depressive disorders, epilepsy, insomnia;
③aching pain in the lower back and legs.
Method
Punctue perpendicularly 0.3-0.5 inch. Moxibustion is applicable.