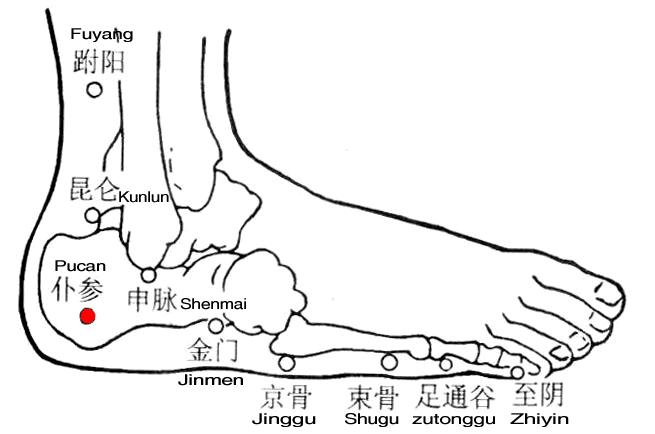 Pucan(BL61,仆参) is an acupuncture point in the meridian named Taiyang Bladder Meridian of Foot.
Location
On the lateral side of the foot, directly below Kunlun ( BL60) , at the junction of the red white skin.
Indication
①Flaccidity and numbness of the lower extremities,pain in the heels;
②epilepsy.
Method
Puncture perpendicularly 0.3-0.5 inch. Moxibustion is applicable.