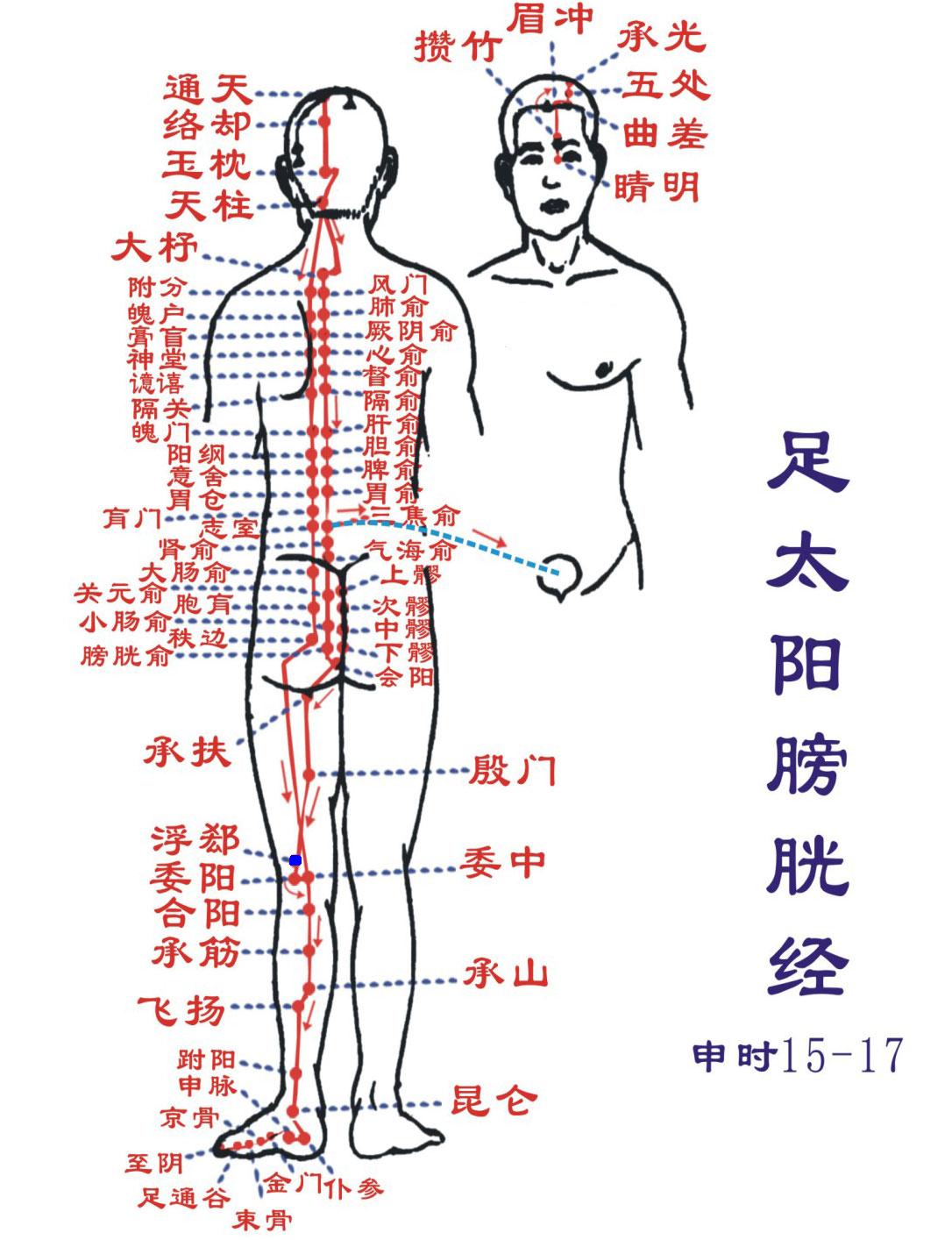 Fuxi(BL38,浮郄) is an acupuncture point in the meridian named Taiyang Bladder Meridian of Foot.
Location
At the lateral end of the popliteal transverse crease, 1 cun above Weiyang(BL39), on the medial side of the tendon of biceps femoris.
Indication
①Pain and numbness in the femoral and popliteal regions;
②constipation.
Method
Puncture perpendicularly 0.5-1.0 inch. Moxibustion is applicable.