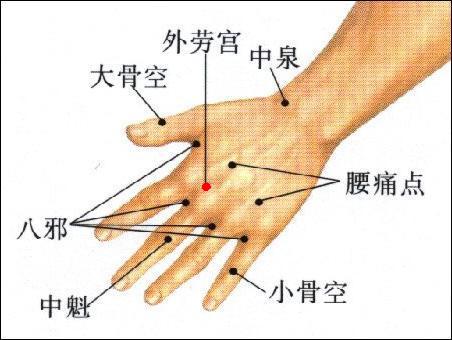 Meaning
Wai, lateral or outer; lao, work; gong, palace or room. The hand is a working organ and there is an other point named Laogong (PC8) on the palmar center. But this point is on the dorsum and opposite to Laogong (PC8). So, it was named Wailaogong.
Location
On the dorsum of the hand, between the second and third metacarpal bones, 0.5 cun (finger inch) posterior to the metacarpophalangeal joint.
Indication
1.Stiff neck, pain of the hand and arm.
2.Gastric pain.
Method
Perpendicular or oblique insertion 0.5-0.8 cun.