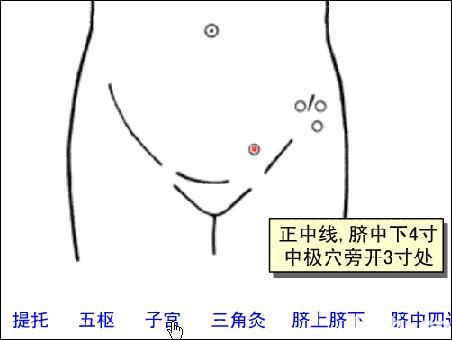 Meaning
Zi, indicated sons and daughters in ancient times; gong, palace. Houses was commonly called gong(palace) in ancient times.
Zigong is an anatomy term, uterus, it was called "Baogong" in Traditional Chinese Medicine. It is organ for embryo pregnancy. The point can be treated on hysteroptosis, so it was named.
Location
On the lower abdomen, 4 cun below the umbilicus, 3 cun lateral to CV3 (Zhongji).
Indication
1.Prolapse of uterus, irregular menstruation, metrorrhagia, dysmenorrhea, amenorrhea, infertility.
2.Hernia, lumbar pain.
Method
Perpendicular insertion 0.8-1.2 cun.