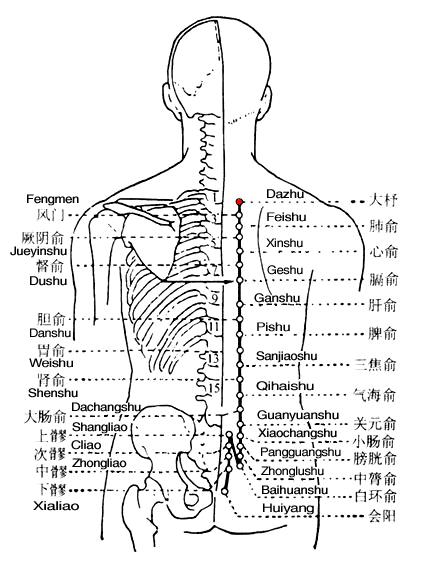 Dazhu(BL11,大杼) is an acupuncture point in the meridian named Taiyang Bladder Meridian of Foot. It is the influential point of bones.
Location
l.5 cun lateral to the lower border of the spinous process of the lst thoracic vertebra(T1) .
Indication
①Cough;
②stiffness of the nape, pain in the shoulder and back.
Method
Perpendicular insertion 0.5~0.8 cun. The points on the back of BL should not be deeply inserted in order to keep the organs safe.