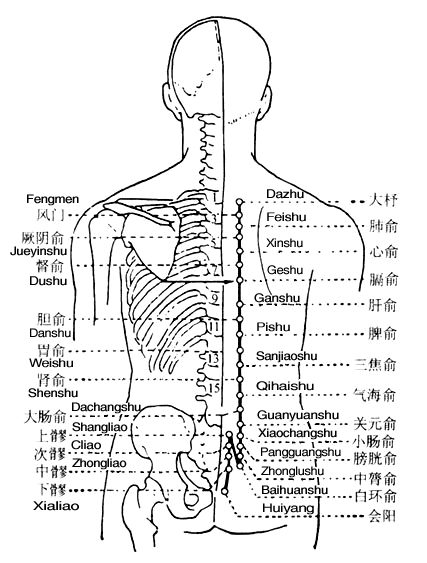 Dachangshu(BL25,大肠俞) is an acupuncture point in the meridian named Taiyang Bladder Meridian of Foot.
Meaning
Dachang, large intestine; shu, point.
This point is where the Qi of Large Intestine is infused into the back.
Location
1.5 cun lateral to the lower border of the spinous process of the 4th lumbar vertebra.
Indication
1.main point for large intestinal diseases: diarrhea, dysentery, constipation, etc.
2.main point to treat lumbar muscle strain or sprain.
Method
Perpendicularly 0.8-1.2 cun.
Remarks
Back-Shu Point of the Large Intestine.