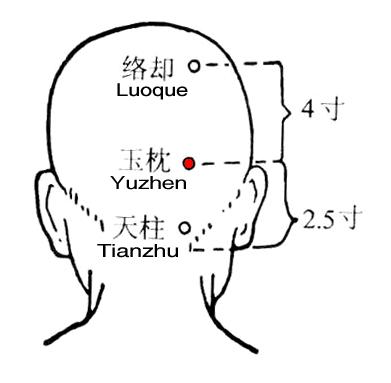 Yuzhen(BL9,玉枕) is an acupuncture point in the meridian named Taiyang Bladder Meridian of Foot.
Location
1.3 cun lateral to the depression superior to the external occipital protuberance, 1.5 cun superior to Fengfu(GV16).
Indication
①Pain in the neck and nape, eye pain;
②nasal obstruction.
Method
Puncture subcutaneously 0.3-0.5 inch. Moxibustion is applicable.