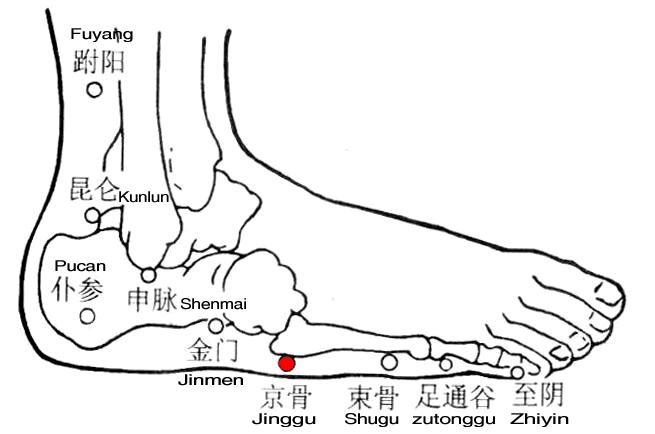 Jinggu(BL64,京骨) is an acupuncture point in the meridian named Taiyang Bladder Meridian of Foot. It is the Yuan-source point of the meridian.
Location
On the lateral side of the foot, in the depression anterior and inferior to the base of the 5th metatarsal protuberance, at the junction of the red and white skin.
Indication
①Headache, neck rigidity;
②pain in the lower back and legs;
③epilepsy.
Method
Puncture perpendicularly 0.3-0.5 inch. Moxibustion is applicable.