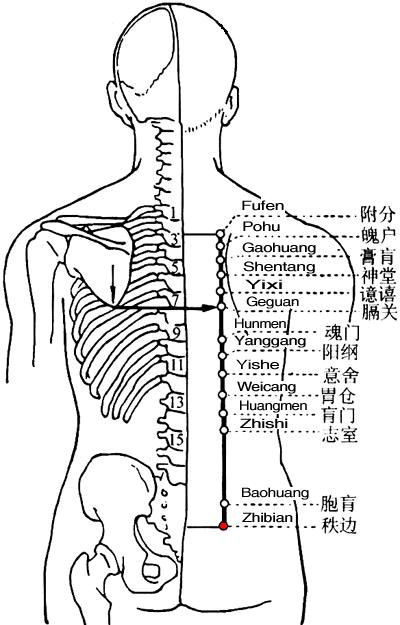 Zhibian(BL54,秩边) is an acupuncture point in the meridian named Taiyang Bladder Meridian of Foot.
Location
3 cun lateral to the lower border of the spinous process of the 4th sacral vertebra(S4) .
Indication
①Pain in the lumbo-sacral area, paralysis of the lower extremities, and other diseases of the legs and lumbus;
②dysuria;
③constipation, hemorrhoids;
④vulvitis.
Method
Perpendicular insertion l.5~2 cun.