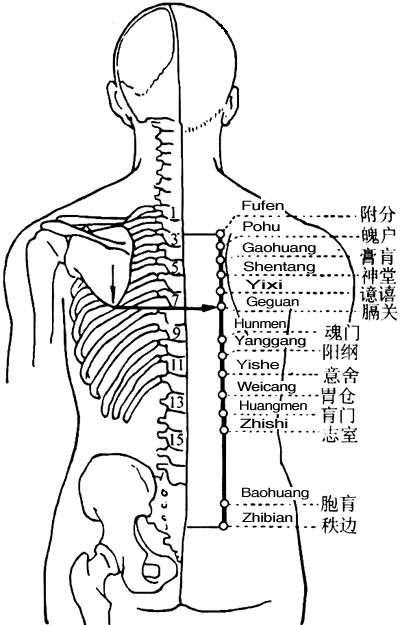 Zhishi(BL52,志室) is an acupuncture point in the meridian named Taiyang Bladder Meridian of Foot.
Meaning
Zhi, will; shi,chamber.
The kidney stores the will. The point is at the level of Shenshu, like a chamber where the Qi of kidney gathers.
Location
3 cun lateral to the lower border of the spinous process of the 2nd lumbar vertebra.
Indication
1.Main point to treat diseases of the urinary system: difficulty of urination, oliguria and edema.
2.Main point for genital system: impotence, spermatorrhea.
3.Lumbar muscle strain or sprain.
Method
Puncture perpendicularly 0.8-1 cun, but cannot be too deep lest the kidney be hurt.