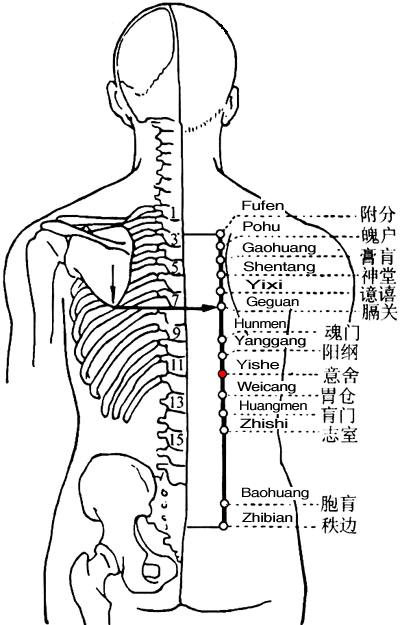 Yishe(BL49,意舍) is an acupuncture point in the meridian named Taiyang Bladder Meridian of Foot.
Location
3 cun lateral to the lower border of the spinous process of the llth thoracic vertebra(T11).
Indication
Abdominal distension, borborygmus, vomiting, diarrhea, and other stomach and intestinal disorders.
Method
Puncture obliquely 0.3-0.5 inch. Moxibustion is applicable.