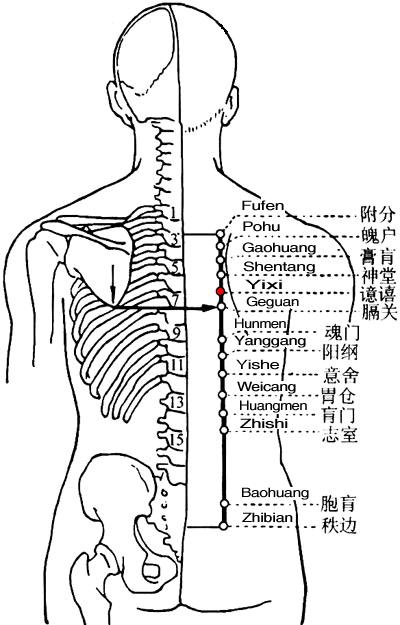 Yixi(BL45,譩譆) is an acupuncture point in the meridian named Taiyang Bladder Meridian of Foot.
Location
3 cun lateral to the lower border of the spinous process of the 6th thoracic vertebra(T6).
Indication
①Bronchitis, asthma;
②pain in the back and shoulder;
③malaria, febrile disease.
Method
Puncture obliquely downward 0.3-0.5 inch. Moxibustion is applicable.