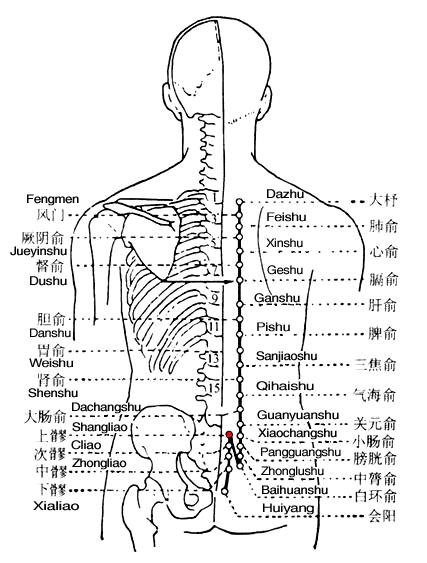 Shangliao(BL31,上髎) is an acupuncture point in the meridian named Taiyang Bladder Meridian of Foot.
Location
On the lst posterior sacral foramen, midway between the lower border of the posterior superior iliac spine and the midline.
Indication
①Retention of urine, constipation;
②irregular menstruation, leukorrhagia, prolapse of the uterus;
③seminal emission, impotence;
④lower back pain.
Method
Puncture perpendicularly 0.8-1.2 inches. Moxibustion is applicable.