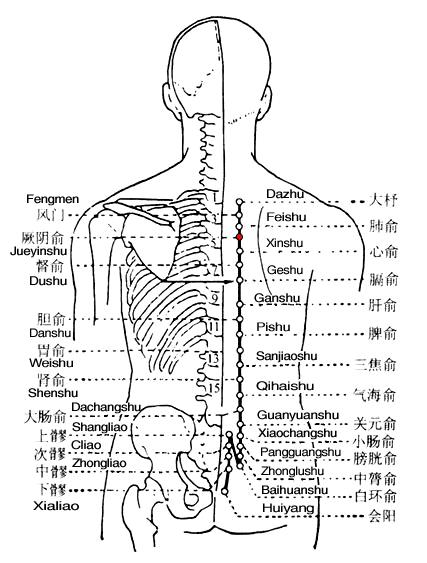 Jueyinshu(BL14,厥阴俞) is an acupuncture point in the meridian named Taiyang Bladder Meridian of Foot. It is the back transport point of the pericardium.
Location
1.5 cun lateral to the Lower border of the spinous process of the 4th thoracic vertebra(T6).
Indication
①Cardiac pain, palpitations;
②bronchitis, cheset distress;
③vomiting.
Method
Puncture obliquely 0.5-0.7 Inch. Moxibustion is applicable.