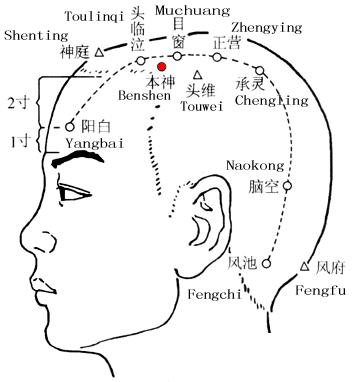 Benshen(GB13,本神) is an acupuncture point in the meridian named Shaoyang Gall Bladder Meridian of Foot.
Location
On the lateral part of the forehead, 0.5 cun within the anterior hairline, 3 cun lateral to Shenting (GV24), two thirds the distance between Shenting (GV24) and Touwei (ST8).
Indication
Epilepsy, infantile convulsion, stroke, headache, dizziness.
Method
Puncture subcutaneously 0.3-0.5 inch. Moxibustion is applicable.