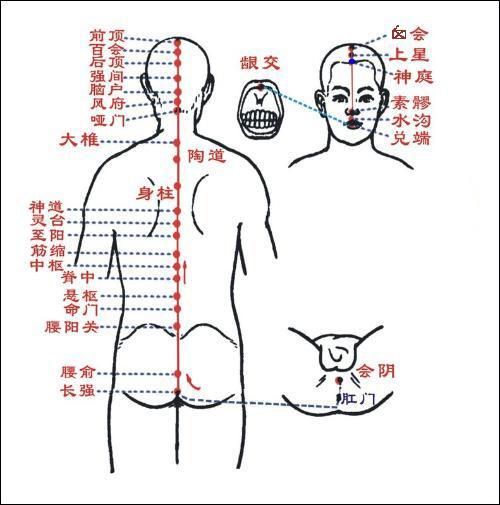 Shenting(GV24,神庭) is an acupuncture point in the meridian named Governor Vessel.
Location
At the top of the head, 0.5 cun posterior to the midpoint the anterior hairline.
Indication
①Insanity, epilepsy, insomnia, palpitations;
②headache, dizziness, redness with swelling of the eye, corneal cloudiness, rhinorrhea, epistaxis,and other diseases of the head or five sense organ;
③insomnia, palpitation, and other mental disorders.
Method
Transverse insertion 0.5~1 cun.