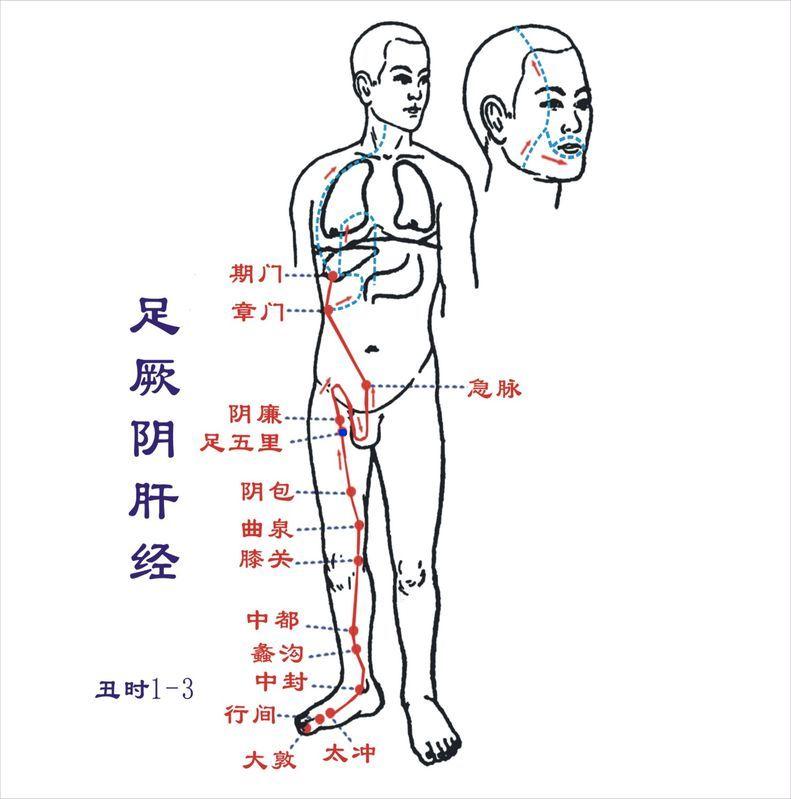 Zuwuli(LR10,足五里) is an acupuncture point in the meridian named Jueyin Liver Meridian of Foot.
Location
3 cun directly below Qichong(ST30), at the root of the thigh, inferior to the pubic tubercle and on the lateral border of adductor longus.
Indication
①Pain in the lower abdomen;
②dysuria;
③prolapse of the uterus;
④pain and swelling of the testicles;
⑤scrofula.
Method
Puncture perpendicularly 0.5-1.0 inch. Moxibustion is applicable.