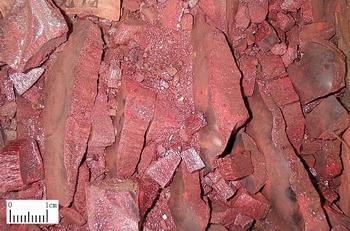 Name
Zhu Sha (Cinnabaris)
The Effect of Zhu Sha
Property
Sweet, cold, toxic; heart meridian entered.
Actions
Induce sedation and tranquilization, clear heat and relieve toxicity.
Indications
Unsteadiness of heart mind, insomnia, palpitation; convulsions, epilepsy; sores and ulcers, sore throat, sores on the oral mucosa.
Dosage and Administrations
Used in powder or pills, 0.1~0.5 g.
Cations
Prohibited for overdose and taking for a long period of time. Prohibited for calcined.