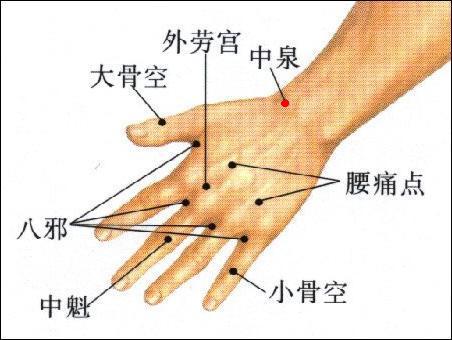 Location
On the dorsal crease of the wrist, in the depression on the radial side of the tendon of the common extensor muscle of the fingers.
Indications
Distention of the chest and hypochondriac region, cough with dyspnea, epigastric pain, precordial pain, hemoptysis, nebula, feverish sensation in the palm(s), distending pain in the abdomen.
Method
Puncture perpendicularly 0.3-0.5 inch. Moxibustion is applicable.