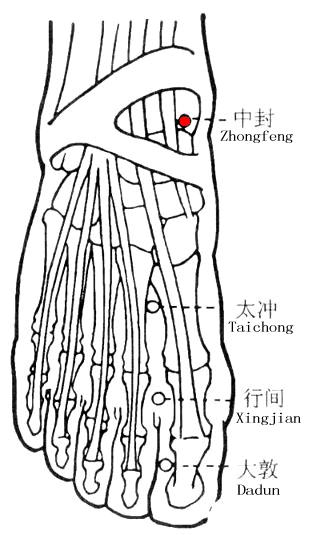 Zhongfeng(LR4,中封) is an acupuncture point in the meridian named Jueyin Liver Meridian of Foot. It is the Jing-river and metal point of the meridian.
Location
On the ankle, anterior to the apex of the medial malleolus, in the depression medial to the tendon of tibialis anterior, between SP5 and ST41.
Indication
①Hernia;
②seminal emissions;
③dysuria ;
④lumbago, abdominal pain, pain and swelling at the medial malleolus.
Method
Puncture perpendicularly 0.3-0.5 inch. Moxibustion is applicable.