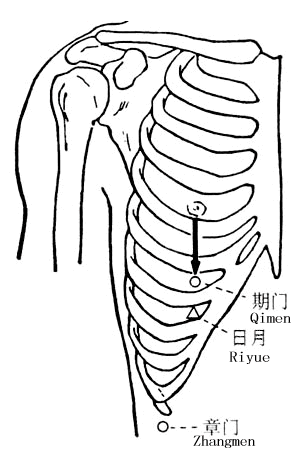 Zhangmen(LR13,章门) is an acupuncture point in the meridian named Jueyin Liver Meridian of Foot. It is the Front-Mu Point of the spleen and a point where the energy of the five Zang organs assembles.
Meaning
Zhang, screen; men, door.
The point is below the hypochondrium, which is like a screan for the internal organs.
Location
Below the free end of the 11th floating rib.
Indication
Hepatitis, enteritis, dyspepsia, ribache.
Method
Perpendicularly insertion 0.8-1 cun.