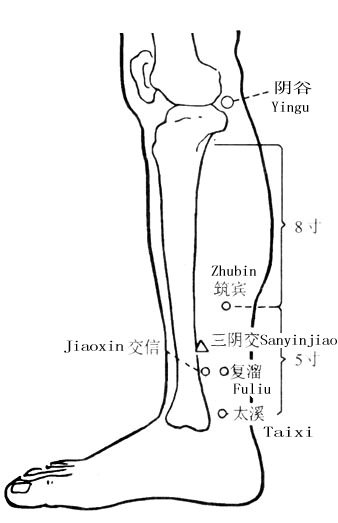 Yingu(KI10,阴谷) is an acupuncture point in the meridian named Shaoyin Kidney Meridian of Foot. It is the He-Sea Point of the kidney.
Meaning
Yin, Yin of Yin-Yang; gu, valley.
The interior is Yin. The point is at the medial side of the knee joint; the local depression is like a valley.
Location
(Knee bent) on the medial side of the popliteal fossa, between the tendons of m.semitendinosus and m. semimenbranosus.
Indication
Urinary retention, urinary tract infection, impotence, seminal emission, menorrhagia, pain of the medial of the knee joint.
Method
Perpendicularly 0.6-1 cun.