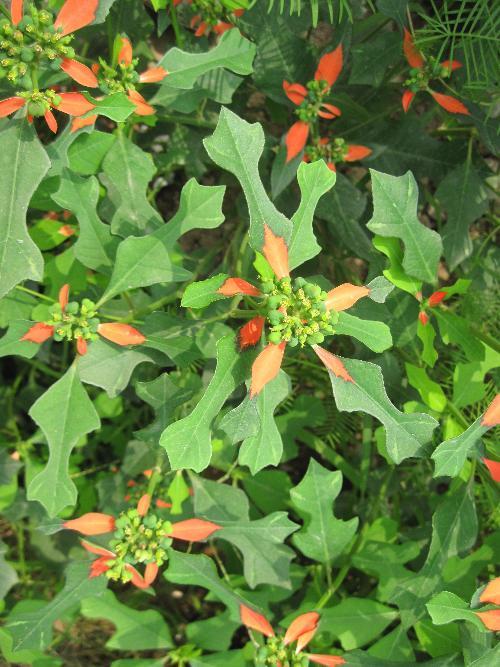 Name
Yi Pin Hong (Herba Euphorbiae Pulcherrimae)
Sources
The drug is the dried or fresh whole herb of Euphorbia pulcherrima Willd. (Family Euphorbiaceae), growing originally in Maxico and reed-America, and cultivated all over China.
Constituents
Whole herb contains phytosterol, amyrin acetate, cycloartenol, stigmasterol, germanicol acetate, etc.
The Effect of Yi Pin Hong
Actions
Cool blood, regulate the menstruation, dissipate stasis and relieve swelling.
Indications
Menorrhagia, traumatic injury, fracture and traumatic bleeding.
Dosage and Administrations
Decoct 3~9 g. Proper dosage is for external application, pounded for applying with the fresh.