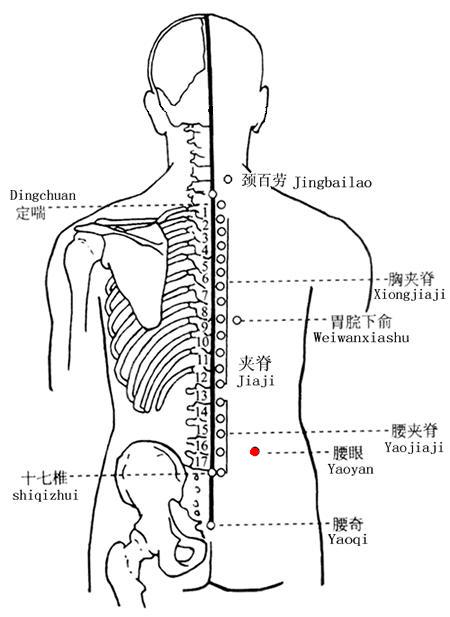 Meaning
Yao, lumbar part; yan, socket of eyeball. In general, "Yaoyan" is the depression, located within the lumbar vertebral column and the posterior, superior iliac spine.
Location
On the lower back, in the depression 3. 5 cun lateral to the lower border of the spinous process of the fourth lumbar vertebra.
Indication
1.Lumbar pain, frequent micturition.
2.Emaciation due to consumptive disease.
3.Irregular menstruation, morbid leukorrhea.
Method
Perpendicular insertion 1.5 cun. Moxibustion is applicable.