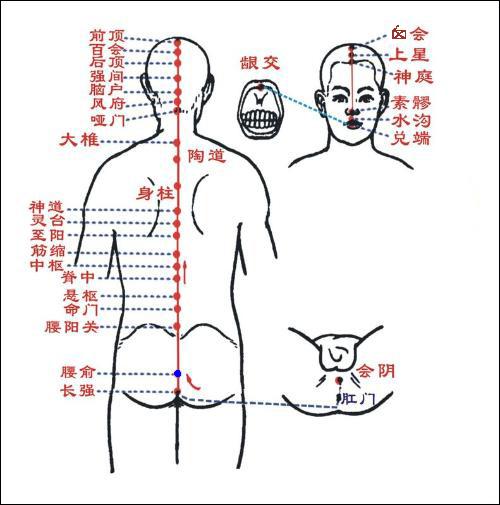 Yaoshu(GV2,腰俞) is an acupuncture point in the meridian named Governor Vessel.
Location
On the posterior midline, in the middle of the sacro-coccygeal hiatus.
Indication
①Diarrhea, dysentery, hematochezia, constipation, hemorrhoid, proctoptosis, and other intestine diseases;
②irregular menstruation, amenorrhea;
③pain and stiffness in the waist and spinal column, numbness of the lower limb, epilepsy.
Method
Puncture obliquely upward 0.5-1.0 inch. Moxibustion is applicable.