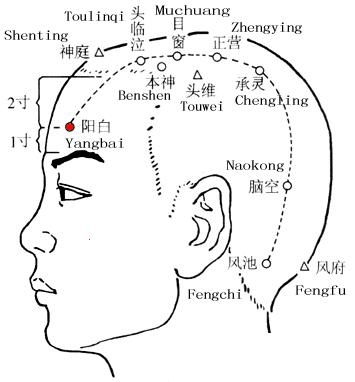 Yangbai(GB14,阳白) is an acupuncture point in the meridian named Shaoyang Gall Bladder Meridian of Foot.
Location
On the forehead l cun above the middle of the eyebrow,directly above the pupil when the eyes looking straight ahead.
Indication
①Headache;
②eye pain, blurred vision, twitching of the eyelids.
Method
Subcutaneous insertion 0.5~0.8 cun.