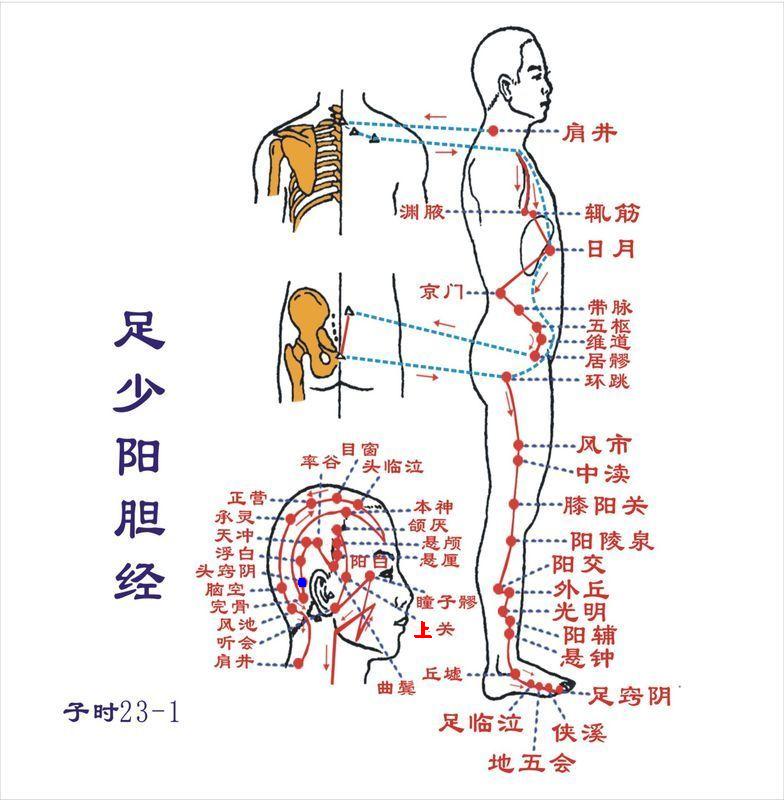 Touqiaoyin(GB11,头窍阴) is an acupuncture point in the meridian named Shaoyang Gall Bladder Meridian of Foot.
Location
Posterior to the ear, in a depression on the lower one third of a curved line drawn from Wangu(GB12) and Tianchong(GB9), parallel to the rim of the ear(the triple energizer meridian).
Indication
①Headache, vertigo, pain and stiffness of the neck and nape, and other diseases of the head and neck;
②tinnitus, deafness.
Method
Puncture subcutaneously 0.3-0.5 inch. Moxibustion is applicable.