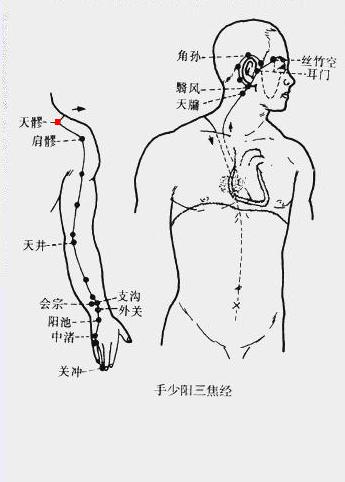 Tianliao(TE15,天髎) is an acupuncture point in the meridian named Shaoyang Sanjiao Meridian of Hand.
Location
At the midpoint of the line drawn from Jianjing(GB21) to Quyuan(SI13), at the superior angle of the scapula.
Indication
Pain in the shoulder and arm, stiffness and pain in the neck.
Method
Puncture perpendicularly 0.3-0.5 inch. Moxibustion is applicable.