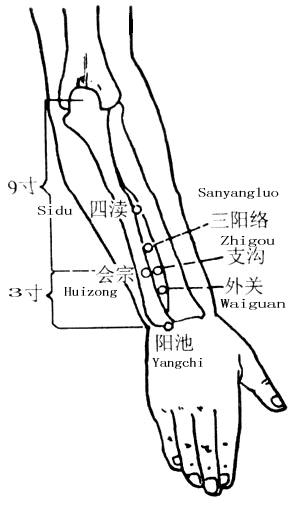 Zhigou(TE6,支沟) is an acupuncture point in the meridian named Shaoyang Sanjiao Meridian of Hand. It is the Jing-River Point of the Sanjiao.
Meaning
Zhi, limbs; gou, ditch.
Zhi here refers to the upper limb. The point is located between the radius and the ulna.
Location
3 cun above the transverse dorsal crease of the wrist, between the ulna and radius.
Indication
Pain in the hypocondriac region, shoulder & arm, constipation, deafness, tinnitus.
Method
Perpendicularly 0.8-1.2 cun.