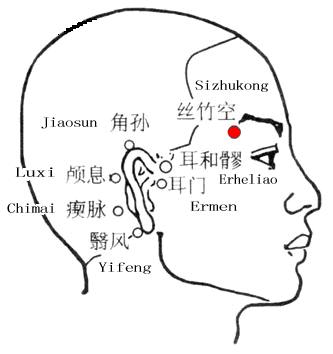 Sizhukong(TE23,丝竹空) is an acupuncture point in the meridian named Shaoyang Sanjiao Meridian of Hand.
Location
At the lateral end of the eyebrow,in the depression on the supraorbital margin.
Indication
①Epilepsy;
②headache, blurred vision, redness with swelling and pain of the eye, twitching of the eyelids;
③toothache.
Method
Horizontal insertion 0.3~0.5 cun.