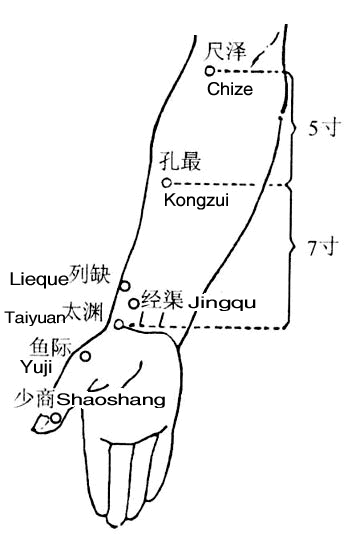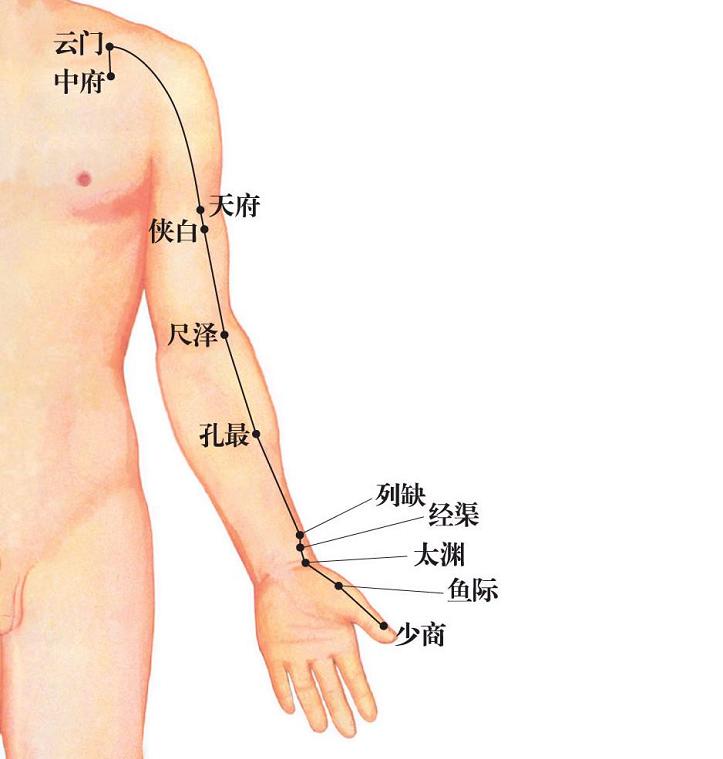 Taiyuan(LU9,太渊) is an acupuncture point in the meridian named Taiyin Lung Meridian of Hand. Taiyuan is the Shu-Stream and Yuan-Source point of the Lungs.
Meaning
Tai, great; yuan, deep pool.
Tai means abundance. The Qi of meridian in the local part of this point is abundant as in a deep pool.
Location
On the transverse crease of the wrist, in the depression on the radial side of the radial artery.
Indication
Cough, asthma, hemoptysis, pain in the chest and throat.
Method
Perpendicularly 0.3-0.5 cun.