Stem of tonkin tinomiscium
Stem of tonkin tinomiscium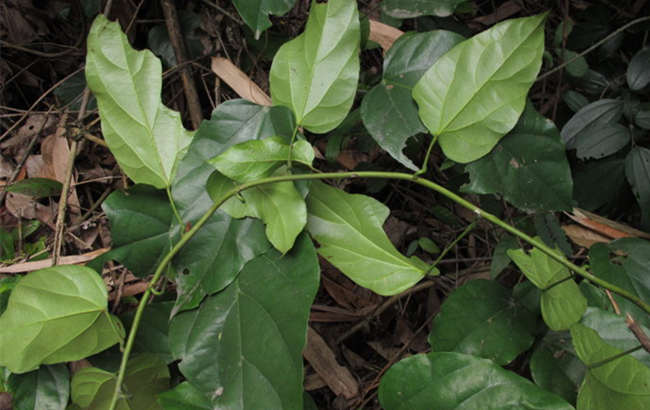 Name
Da Ye Teng (Stem of tonkin tinomiscium)
Sources
The drug is the dried stem of Tinomiscium tonkinense Gagnep. (Family Menis permaceae), growing in woods in valley or in hilly scrub, distributed in Guangxi, Guizhou and Yunnan of China.
Constiuents
The branch, leaf and pericarp contain gutta-perna and alkaloids.
The Effect of Stem of tonkin tinomiscium
Property
Bitter, cold; liver meridian entered.
Actions
Expel wind-damp, dredge meridians, dissipate stasis and alleviate pain, remove toxicity.
Indications
Traumatic injury, swelling and pain of eyes, sore throat, lumbago, rheumatic arthritis.
Dosage and Administrations
Decoct 9~15 g, or soaked in wine. Proper dosage is for external application, pounded for applying.