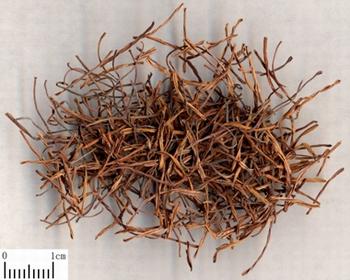 Name
Lian Xu (Lotus Stamen)
The Effect of Stamen Nelumbinis
Property
Sweet, astringent, neutral; heart and kidney meridians entered.
Actions
Clear away the heart-fire, tonify the kidney, secure essence and stop bleeding.
Indications
Diarrhea, dysentery, leukorrhagia, hematemesis, metrorrhagia, nocturnal emission, spermatorrhea, nose bleeding.
Dosage and Administrations
Decoct 3~9 g, or made into pill or powder.
Cations
It is contraindicated for difficult urination and using with Di Huang, shallot, Da Suan.