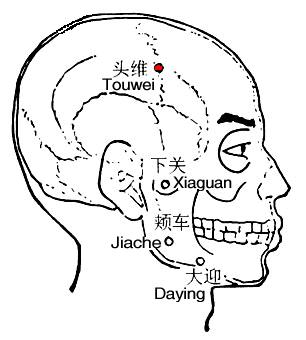 Touwei(ST8,头维) is an acupuncture point in the meridian named Yangming Stomach Meridian of Foot.
Location
At the corner of the head, 0.5 cun directly above the hairline, 4.5 cun lateral to the midline of the head Shenting(GV24) .
Indication
Headache, vertigo, aching of the eyes, and other diseases of the head and eyes.
Method
Transverse insertion towards the back for 0. 5-1 cun subcutaneously.