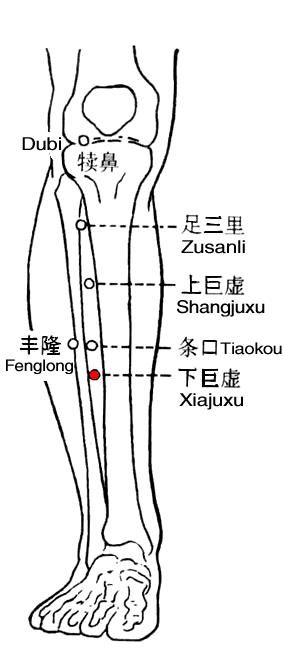 Xiajuxu(ST39,下巨虚) is an acupuncture point in the meridian named Yangming Stomach Meridian of Foot. It is the lower confluent point of small intestine.
Location
Lower leg, 9 cun below Dubi(ST35), one finger-breadth lateral to the anterior crest of the tibia.
Indication
①Diarrhea, dysentery, lower abdominal pain;
②flaccidity and arthralgia in the leg and knee;
③mammary abscess.
Method
Puncture perpendicularly 0.5-1.0 inch. Moxibustion is applicable.