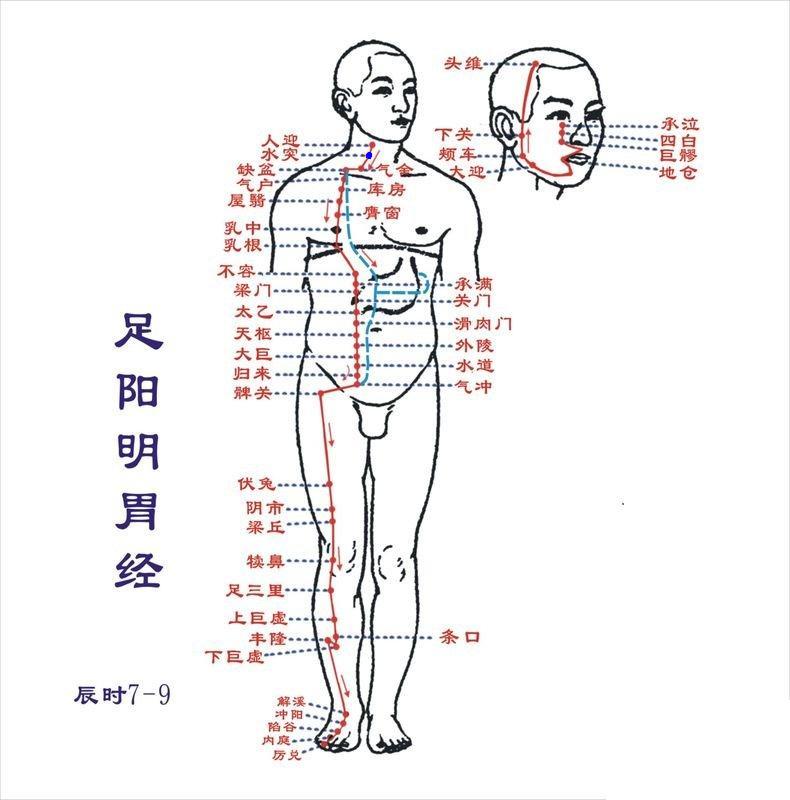 Shuitu(ST10,水突) is an acupuncture point in the meridian named Yangming Stomach Meridian of Foot.
Location
On the neck, at the anterior border of the sternocleidomastoideus, at the midpoint of the line joining Renying(ST9) and Qishe(ST11).
Indication
①Sore throat, and the diseases of the local area;
②bronchitis, asthma.
Method
Puncture perpendicularly 0.3-0.5 inch. Moxibustion is applicable.