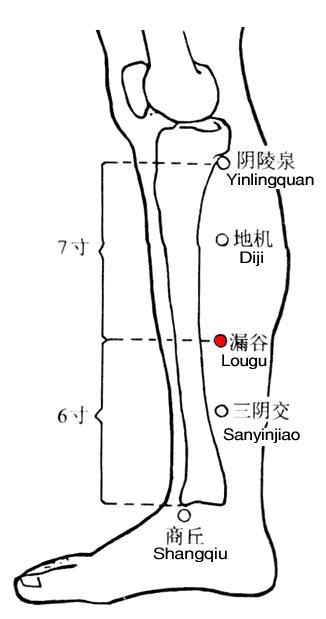 Lougu(SP7, 漏谷) is an acupuncture point in the meridian named Taiyin Spleen Meridian of Foot.
Location
On the medial aspect of the lower Leg, 3 cun above Sanyinjiao(SP6), in the depression posterior to the medial crest of the tibia; or 6 cun above the apex of the medial mallelous, behind the tibia.
Indication
①Abdominal distension, borborygmus;
②dysuria;
③emission, numbness;
④paralysis of the lower extremity.
Method
Puncture perpendicularly 0.5-1.0 inch. Moxibustion is applicable.