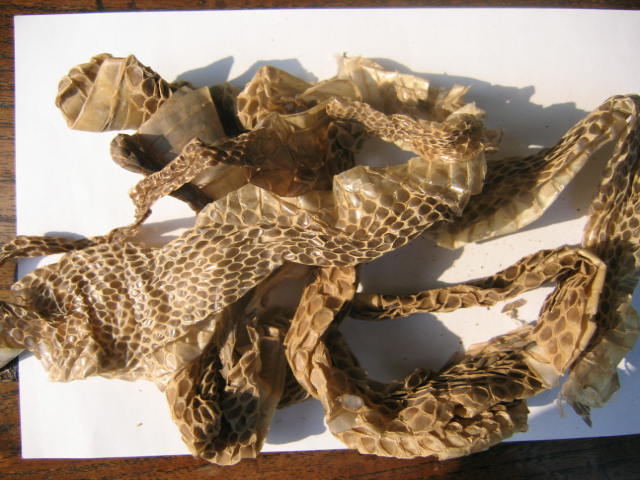 Name
She Tui (Snake Slough)
The Effect of Snake Slough
Property
Sweet, salty, neutral; liver meridian entered.
Actions
Dispel wind, remove nebula, induce tranquilization, resolve swelling and kill parasites.
Indications
Sores and boils, nebula, scrofula, parotitis, anal fistula, sore throat, aphtha, infantile convulsions.
Dosage and Administrations
Decoct 3~6 g; smashed into powder, 1.5~3 g per time. Proper dosage is for external application, pounded into powder for applying or decocted for washing.
Cations
It is contraindicated to pregnant women.