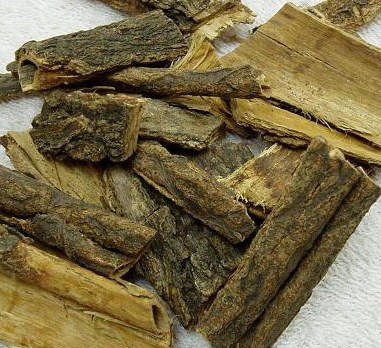 Name
Mu Jin Pi (Shrubalthea Bark)
The Effect of Shrubalthea Bark
Property
Bitter, sweet, cool; large intestine, liver and spleen meridians entered.
Actions
Clear heat and eliminate dampness, kill parasites and relieve itching.
Indications
Diarrhea due to damp-heat, hematochezia, leucorrhea with reddish discharge, haemorrhoids, rectocele, scabies, eczema of scrotum, trichomonas vaginalis.
Dosage and Administrations
Decoct 3~9 g. Proper dosage is for external application. Soaked in wine for applying or decocted for washing.
Cautions
It is contraindicated in case of deficiency of spleen and stomach, and people without damp-heat.