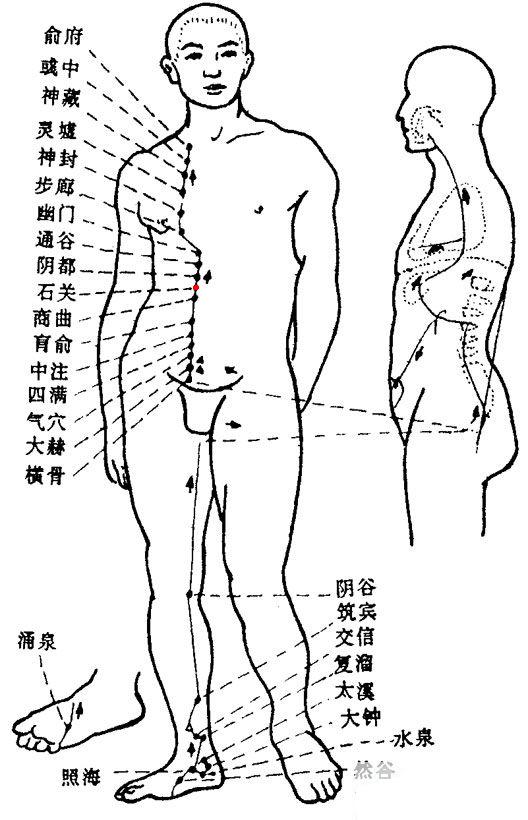 Shiguan(KI18,石关) is an acupuncture point in the meridian named Shaoyin Kidney Meridian of Foot.
Location
3 cun above the umbilicus, 0.5 cun lateral to the anterior midline.
Indication
①Stomachache, vomiting, abdominal pain, abdominal distension, constipation, and other stomach and intestine disorders;
②sterility.
Method
Puncture perpendicularly 0.5-1.0 inch. Moxibustion is applicable.