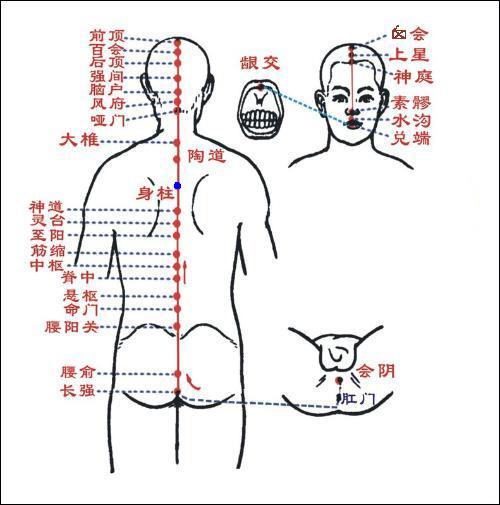 Shenzhu(GV12,身柱) is an acupuncture point in the meridian named Governor Vessel.
Location
On the midline of the upper back, in the depression below the spinous process of the 3rd thoracic vertebra(T3) .
Indication
①Fever, headache, cough, dyspnea;
②convulsions and syncope, epilepsy, insanity;
③pain and stiffness in the lumbar area;
④fascitis of the muscles in the neck and back.
Method
Perpendicular insertion 0.5-1 cun upward.