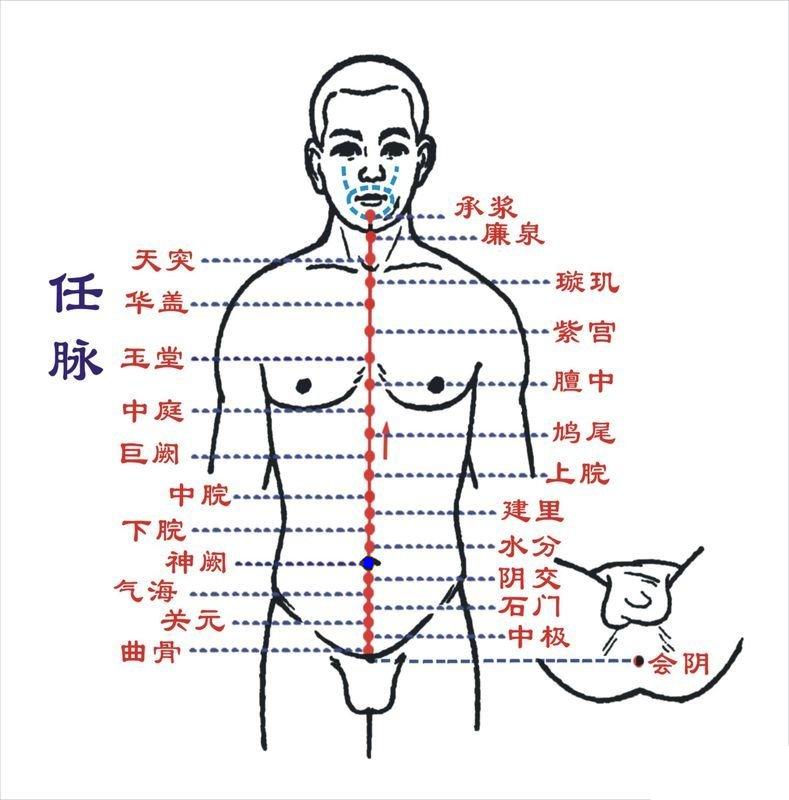 Shenque(CV8,神阙) is an acupuncture point in the meridian named Conception Vessel.
Location
The center of the umbilicus.
Indication
①Collapse, apoplexy;
②abdominal pain and/or distension, diarrhea, dysentery, rectal prolapse, and other intestinal diseases;
③edema, dysuria.
Method
Indirect moxibustion with salt is frequently used on this point. It is a forbidden point dne to its susceptibility to infection in ancient times.