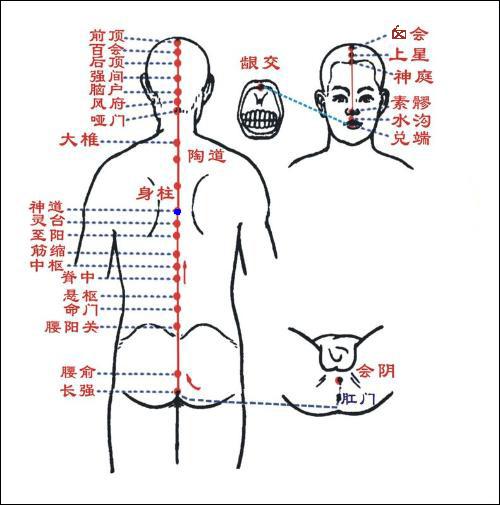 Shendao(GV11,神道) is an acupuncture point in the meridian named Governor Vessel.
Location
On the midline of the lower back, in the depression below the spinous process of the 5th thoracic vertebra(T5).
Indication
①chest pain, palpitation;
②insomnia, poor memory, aphasia, epilepsy;
③bronchitis, asthma;
④rigidity along the spinal column, pain in the shoulder and back.
Method
Puncture obliquely upward 0.5-1.0 inch. Moxibustion is applicable.