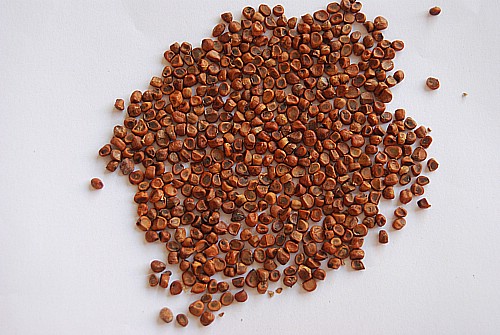 Name
Ma Lin Zi (Semen Irisis)
The Effect of Semen Iridis Chinensis
Property
Sweet, neutral; spleen and lung meridians entered.
Actions
Clear damp-heat, stop bleeding and remove toxicity.
Indications
Jaundice, nose bleeding, hematemesis, sores and boils, diarrhea, leucorrhea, pharyngitis, metrorrhagia.
Dosage and Administrations
Decoct 3~9g, or made into pills and powder. . Proper dosage is for external application. Pounded for applying.
Cautions
It is contraindicated in case of dry heat. Donn't take it overdose.