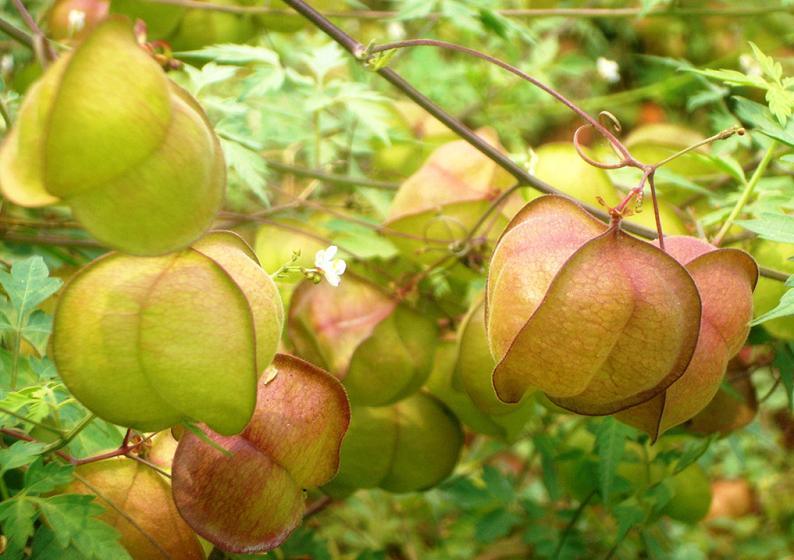 Name
San Jiao Pao (Balloon vine)
The Effect of San Jiao Pao
Property
Bitter, pungent, cold.
Actions
Clear heat and induce diuresis, cool blood and remove toxicity.
Indications
Jaundice, eczema, stranguria, snake bites, sores and boils, traumatic injury.
Dosage and Administrations
Decoct 9~15 g, or 30~60 g of the fresh. Proper dosage is for external application, decocted for washing or pounded for applying.
Cautions
It is contraindicated to pregnant women.