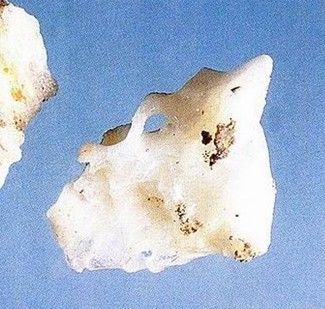 Name
Nao Sha (Sal Ammoniac)
The Effect of Sal Ammoniac
Property
Salty, bitter, pungent, warm, toxic; liver, spleen and stomach meridians entered.
Actions
Remove stagnation, dissipate nodulation, remove slough.
Indications
Sores and boils, abdominal mass, nebula, pterygium, nasal polyp.
Dosage and Administrations
It is made into medicine preparation mostly. Proper dosage is for external application. Smash it when using.
Cautions
It is contraindicated to pregnant women and weak people without excessive pathogen.