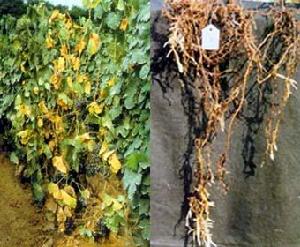 Name
Pu Tao Gen (Root of European Grape)
The Effect of Root of European Grape
Property
Sweet, neutral; lung, kidney and bladder meridians entered.
Actions
Expel wind and dredge meridians, eliminate dampness and resolve swelling, remove toxicity.
Indications
Rheumatic arthritis, edema, sores and boils, traumatic injury, difficult urination, numb limbs.
Dosage and Administrations
Decoct 15~30 g or stew with meat. Proper dosage is for external application, pounded for applying or decocted for washing.