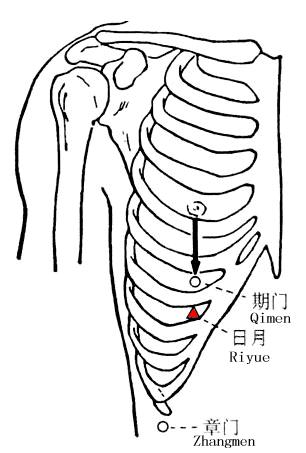 Riyue(GB24,日月) is an acupuncture point in the meridian named Shaoyang Gall Bladder Meridian of Foot.
Location
On the anterior chest wall, below the nipple, in the 7th intercostal space, 4 cun lateral to the midline.
Indication
①Icterus (jaundice), distending pain in the hypochondria;
②vomiting, acid regurgitation, hiccups.
Method
Oblique insertion 0.5~0.8 cun. Cannot deep needling, lest damage the viscera.